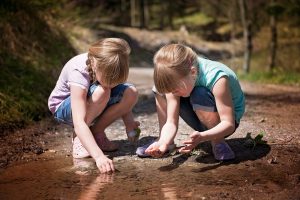 How many times have we sent our children off to school with a jacket, a lunch box, or some "show and tell" item only for them to return home empty-handed? Every day, to the frustration of parents, children go off to school and "misplace" things. We ask them to check the lost and found the next day and return their items to their rightful places, but rarely do they come home with much in tow. Luckily, and with much relief to parents everywhere, Baby Smiles Labels has the perfect solution to this age-old problem – labels. Placing labels on your children's items, both inside and outside of the house, will reduce the number of goods that disappear. Here are a few reasons for using labels with school aged children.
Helps you to stay organized
With durable, easy-to-use labels, you'll be able to take an inventory of the kids' things and place them securely on each item. For homes with multiple kids, labels are an incredible tool for keeping up with what belongs to who. They work wonders for cubbies, homework, books, and toys. You'll never have to hear the boys fighting over who the truck really belongs to or send the wrong folder to school with the wrong child. You will stay organized and on top of things – one less thing on your plate.
Teaches a lesson in responsibility
As a parent, you're constantly reminding your children to keep up with their things. Now, the lesson will be a fun one! They'll love their cool, fashionable labels and want to keep up with their belongings. They will take pride in their new responsibility. They won't want to misplace a thing!
They are durable and useful on all items
School-aged children these days are involved in so many activities. Baby Smiles Labels are custom-made with the graphics of your choosing along with the name of your child. You can place a label on books, toys, and lunch boxes. You don't have to worry about losing your favorite Tupperware during his or her lunch or snack time. There are even Camp packs available for weekend camping and outdoor activities. These labels are waterproof and strong enough to handle any mess from the kids.
We want to keep our things, and we want our kids to keep and take care of theirs, too. Labels are useful, durable, and brilliant. Keeping homework folders organized, returning Tupperware back to your cabinets, and providing awesome, fun ways for your children to take pride in keeping up with their things, labels are a must-have. School-aged children need a little assistance with a lot of things, and this is a way for you to assist yourself. Create your personalized labels today by visiting www.babysmileslabels.com.