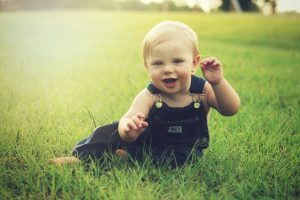 Your little ones love arts and crafts. They love being a part of your scrapbooking or any project mommy and daddy are a part of. Kids love creating their own label designs and seeing their names on their belongings. There is such a vast variety of label designs at Baby Smiles Labels that will keep your child happy and ready to create. Anyone who has children will benefit from labeling. Here are ways to use Baby Smiles Labels to help your little one smile.
Create Personalized Labels
These labels are stylish for the girls and cool for the guys. Kids love sitting down with their parents in front of the computer and feeling as though they are a part of the process. They get to choose their own designs or create a custom-made design of their liking. Personalized labels are sure to be a win in your home. John will love a football label with his name, and Chloe will adore a princess label with hers.
Take them Down Memory Lane
Older children will love opening the scrapbook and going down memory lane with you. They'll be able to see how you've used Baby Smiles Labels to document their growth. They often forget they were ever little people and love to see how they looked at 4 months old or reminisce on their first steps. Creating memories with your families are sure to give your little ones a smile. I'm sure it will give you a few smiles, too.
Give them a Sense of Ownership
Again, kids love to be a part of the process. They especially like to assume the roles of the adults around them. As they help with the designing and labeling of their belongings, they will begin to feel a sense of ownership – they will grow a respect for their things and take better care of them. Responsibility will become a lesson they are eager to learn. Kids will smile knowing they helped create, label, and take care of their things! They won't want to lose them!
Easy to Apply
Babies, toddlers, and school-aged children will enjoy the easy-to-read and easy to apply labels. They will love being able to assist mom and dad in the labeling method. They will love being handy helpers. Creating smiles will never be a problem when you make a fun day and project out of it! Just be careful that your younger kiddos don't go overboard! They may stick them in places they don't have to go!
It doesn't take much to make your little ones smile; they are eager to learn, do, and be. Baby Smiles Labels offers beautiful colors, a fun, interactive website, and personalized labels that are sure to bring joy to each member of the family. For a family on-the-go or a stay-at-home mom project, these labels are an asset and positive addition to any household. Your children will appreciate the creativity, the fun, and the memories created in the process. Let's create some smiles for your little ones now! Shop www.babysmileslabels.com today.