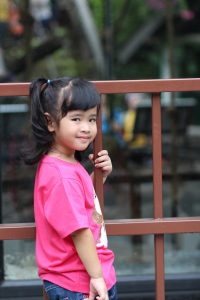 Gone are the days of writing names on the tags of children's jackets and shirts with pens or sharpies. With technology and creativity, there are new ways of making sure their belongings are personalized. Labels are a smart, waterproof, durable, and fun way to take ownership and organization to the next level. There are so many reasons to take advantage of labeling. Listed below are a few of the pros and some of the cons.
Pro: Easy-to-Read and can put them on Anything
These easy-to-read labels can be placed on anything from books to cubbies to clothes. This will make it easier to send changes of clothes to school with kids and ensure their safe return. Your children will have no problem reading their names and keeping their belongings close, and because they are so easy-to-read, your child's friends won't get confused and grab what does not belong to them.
Pro: Stylish and Personalized
Children love being able to add their own unique flair to their personal belongings. With a selection of designs to choose from and the option to create your own, labels give your kids free reign over their creativity. These labels are cool, unique, stylish, and fashionable. They add character and pizazz!
Pro: Creates Memories
With the month-to-month labels, you are able to capture every moment of your baby's life. From zero – 12 months, you won't miss a beat. From baby's first steps to losing their first tooth, there's a label for all the good times you want to remember. No more finding markers and pencils or pens to label memories or books. These labels are a no-mess solution to every scrapbook you can think of.
Pro: Childcare-Friendly
Bottles, spoons, and boxes of diapers are sent to daycare facilities weekly if not daily by parents. Often these bottles are misplaced or diapers magically disappear. Not anymore, childcare facilities will have no choice but to keep up with the things so plainly labeled for you and your family.
Pro: Durable and Waterproof
Children make messes. It's just what they do. Having durable and waterproof labels that can withstand paint, water, and juice are extremely helpful to the lives of busy moms and dads. These durable and waterproof labels will weather a little dropping or spilling. This is an amazing quality once it is time for bottle-washing and placing things into the dishwasher!
Cons: Replacing Labels/Labels Getting Stuck
Because these wonderful labels are so durable, your little one may get label-happy and stick them where they don't belong. When this happens, you may have a slight task on your hands trying to remove them. It just proves to the strength of these labels. So be careful!
With so many wonderful options and reasons to invest in your own personalized set of labels, there's no reason not to join the party. Labels will prove to be a lifesaver in your homes. Childcare-friendly, durable and waterproof, and creating lasting memories are just some of the pros. The list could go on. Become a fan of these amazing labels by shopping www.babysmileslables.com and spread the word!