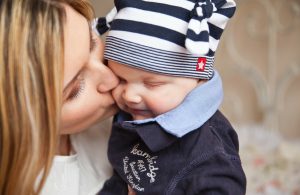 If you have children, then you understand the challenge of keeping their belongings organized. Between school, play dates, and sometimes chaotic playtime at home, it's easy to misplace toys. Though raising a child is incredibly rewarding, it is also undoubtedly overwhelming. You deserve a level of practicality and organization in your life– that is where Baby Smiles Labels comes in.
Founded by a real mom who simply wanted to label her child's baby photos, the company has had a genuine interest in truly helping parents from the start. Getting personalized labels for your child's belongings can reduce the stress of going through that pesky lost and found box. You will be able to locate your child's possessions more quickly and without risk of accidentally taking something that belongs to another child. Baby Smiles Labels has a wide variety of products that will help you stay organized and worry-free. Check out their most popular items for an idea of where to start shopping.
Value-Pack Savings                       
Baby Smiles Labels has a great value pack option for instances where you know you will need a larger quantity of labels. If your child is going off to school or camp, getting these combo packs is a great way to save time and buy in bulk. You can personalize these labels to organize backpacks, shoes, lunch boxes, and more. Ask your child to help pick out their favorite style, some of which include animals, nature, cowboys, and princesses. Your child can take pride in the unique labels they helped choose, and help them more easily recognize what is theirs if they lose anything.
Durable Clothing Labels
When you raise a child, you will find yourself accumulating quite the collection of clothes over the years. If you have multiple children, you want to make sure there are no fights about whose closes are whose. Labeling your children's clothes can save a lot of time in the future from possible disagreements. These labels are also a great option if your child attends sleep away camp. You can make sure your child comes home with the same clothes he or she left with. These labels come in several fashions: iron on or peel-and-stick for fabric, and specialized stickers for shoes. Each option has the additional choice of icons, colors, and patterns for the design of the sticker.
Waterproof Stickers
One of the greatest things about children is their enthusiasm. However, sometimes this wonderful fervor can lead to an abundance of messes. Thanks to Baby Smiles Labels, you can have a waterproof option that will prevail through all mud puddles, juice spills, and sprinkler fights. You can let your child be the free-spirited kid that they are without worry.
When you make the choice to label your child's belongings, you are taking a responsible step in parenting. You will save yourself, as well as teachers, other children, and their parents time because there will be no discrepancy as to whom an item belongs. You will also be teaching your child the importance of keeping one's possessions organized, and encourage more sharing without fear of loss. If you have children and want that extra level of organization, don't wait to contact Baby Smiles Labels today.