Kids Name Labels, Waterproof Daycare & Clothing Labels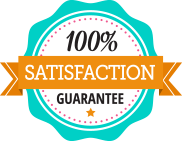 Baby Smiles Labels is your answer for any mix-ups and switch-a-roos when it comes to your child's belongings at daycare, school, summer camp, playdates and more. On our website, you are able to design your own personalized kids name labels for anything from baby bottle labels, washable clothing labels, to personalized stickers for gifts and party favors. As a family business, we know how difficult it can be to stay organized when you have a young child, and that is where Baby Smiles Labels can help. You will never lose a baby bottle or sippy cup again at a play-date or daycare when it has one of our durable name labels.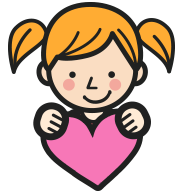 "Thank you for putting out a great product! The labels I ordered from you over 2 years ago are still going strong after countless washings, so we came back to order a batch for our newest baby- just got them today, so excited! :0)"
BabySmiles Labels offers personalized waterproof name labels that are cute and stylish, durable, and more importantly, cost effective and affordable to most families. We have over 300 designs available for different types of labels to meet your needs. Our waterproof name labels are all dishwasher and microwave safe and freezer friendly. Our clothing name labels are also washer and dryer safe and will stay put after many laundry cycles! Our kids shoe labels are extra tough for everyday wear.
BabySmilesLabels was created by a busy mom for other busy parents. We take pride in producing our high quality name labels and stickers and value feedback from our customers.
Your satisfaction is our top priority!
We will always go above and beyond to ensure that you are happy with your purchase.  Please do not hesitate to contact us if you have any questions or issues.