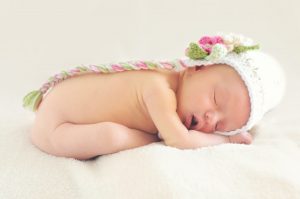 When a loved one finds out she is having a baby, you want to be able to fully share in the joy. Baby showers are a great way to come together in a celebration of love, family, and future happiness. However, you want to make sure that you're giving the perfect gift at these events. New moms will be busy enough as it is, and the last thing they need are things with no practical use. If you're looking for the perfect baby shower gift, then you may want to consider buying a package of personalized labels. These labels will actually be used and can take a weight off the shoulders of new parents. Read on to find out why getting personalized labels for your loved one's new baby is a great baby shower gift.
They Offer a Unique Touch
While some gifts are great for parents no matter who they are, personalized labels give you the chance to add a unique touch to the gift. If you know your loved ones like a certain animal or color, you can customize the labels to have the animal featured on the label. Your loved ones will love seeing their future child's name in writing.
Labels are Durable and Long-Lasting
When you give the gift of personalized labels, you are giving a gift that will actually last the parents many years. These labels can take a lot of wear and tear, even living through years of washes and dries. You'll help the new family save money by not having to replace lost items. Thanks to the labels, you're also extending the lifetime of all the belongings they choose to use them on.
They are Practical
Personalized labels are a gift the new parents will actually use. The last thing a family with a small child needs is extra clutter. Personalized labels are a unique gift you know they will be sure to use and rely on for their child's future. While sentimental gifts offer great emotional value, you want to make sure the family has what they actually need to best raise their child. Having personalized labels will help them organize the other gifts they receive as well.
You're Helping Relieve Stress
Being a new parent can be overwhelming. They will have to organize all their child's things and worry about losing them. When you get a family personalized labels, you are taking unnecessary stress from their lives. They can divert worry from losing belongings and focus on more important things.
Finding out a loved one will be having a child is an exciting discovery. You want to get them the best possible baby shower gift that both shows you care and shows you understand the value of practicality. Personalized labels embody both of these concepts to create a unique, useable baby shower gift. Online sites that specialize in making labels offer a wide variety of options that will suit just about anyone. Don't wait to place your order today.